Shilpa Shetty's cryptic post goes viral, says "Mistakes are part of the dues one pays for a full life."
---
Team Udayavani, Aug 27, 2021, 5:03 PM IST
Actor Shilpa Shetty took to Instagram and shared an IG story on making mistakes in life.
She shared a thoughtful quote by Sophia Loren reading, "Mistakes are part of the dues one pays for a full life."
I'm going to make mistakes, I will forgive myself and learn from them. Shilpa Shetty also added a sticker that read, "Made a mistake but it's okay."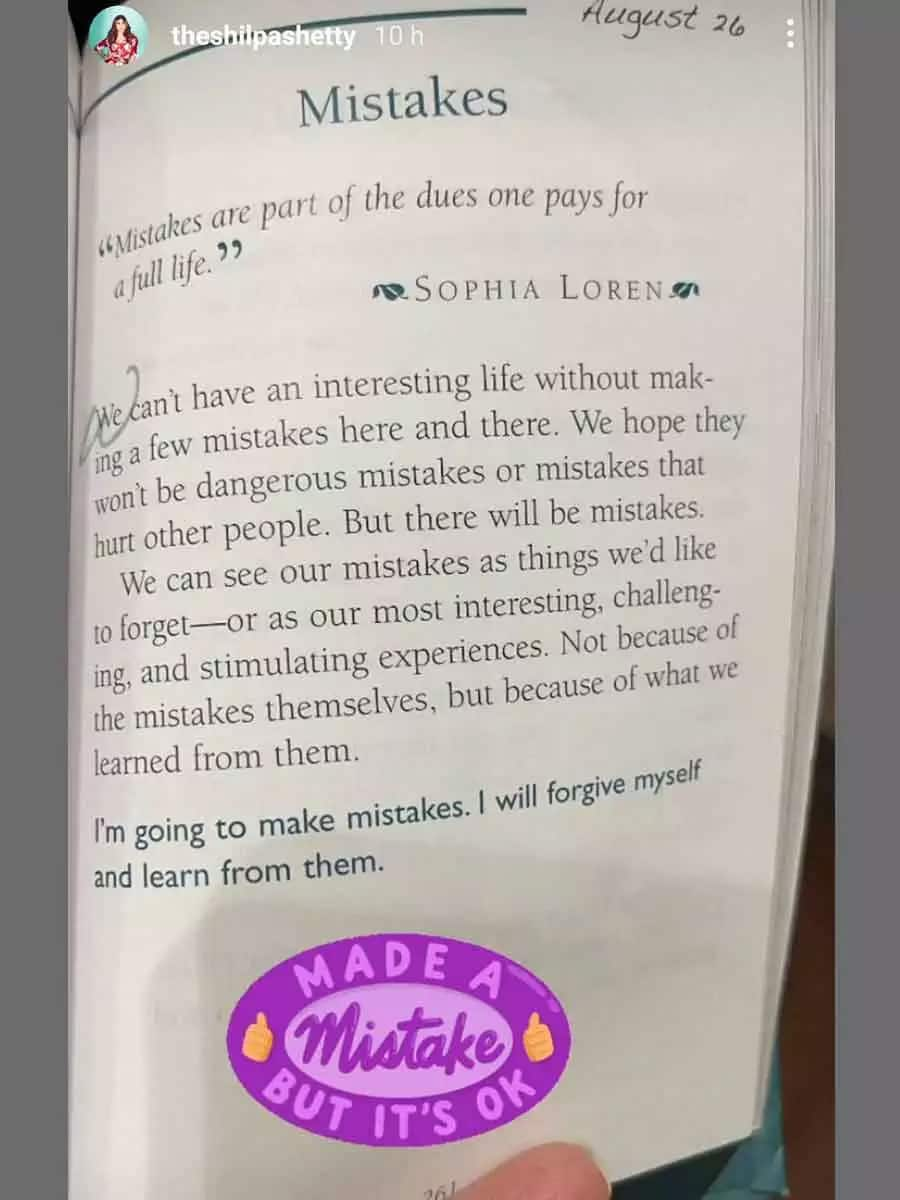 Shilpa Shetty is also back on the sets of Super Dancer Chapter 4 – kids dance reality show.
View this post on Instagram
In her statement, she requested privacy and wrote, "Yes! The past few days have been challenging, on every front. There have been a lot of rumors and accusations. A lot of unwarranted aspersions on me cast by the media and (not so) well-wishers as well. A lot of trolling/questions posed… not only to me but also to my family. MY STAND… I HAVE NOT COMMENTED YET and will continue to refrain from doing so on this case as it is subjudice, so please stop attributing false quotes on my behalf.
"Never complain, never explain. All I will say is, as it's an ongoing investigation, I have full faith in the Mumbai Police & the Indian judiciary," she added.
Udayavani is now on Telegram. Click here to join our channel and stay updated with the latest news.
Top News
Related Articles More
MUST WATCH
Latest Additions