Bata: How a Czech shoemaker envisioned a market in India upon seeing barefoot Indians
---
Shivani Kava, May 23, 2021, 3:07 PM IST
For many Indians who have believed that Bata, the household name for decades as an Indian brand, well we have some news for you.
The Bata Corporation was founded on 24th August 1894 by Thomas Bat'a (pronounced 'Batya'), a Czech entrepreneur in the town of Zlín. It went on to become one of Europe's leading shoe manufacturers in just a few decades, due to smart entrepreneurship, mechanization, and competitive pricing.
In 1909, the company started exports.
To adapt to changing economic conditions brought on by events like World War I, the Great Depression and World War II, the founders adopted sweeping modernization in production processes.
From 1926-1928, employee strength rose by 35%, and Mr. Bata emerged as the fourth richest person in then Czechoslovakia.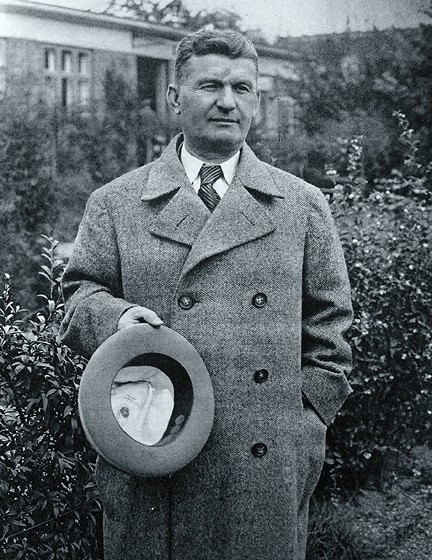 On the 12th of July, Tomas Bat'a dies when his private plane crashed near his own factory complex. Tomas Jr. inherits the majority of the Bata business and establishes the holding company 'Bata Shoe Organisation'.
Fun Fact: Bata was the first business to place large advertising signs at its own points of sale, to advertise in magazines, and to ensure that the prices end with the number 9.
Bata and India
Charles Pignal, a fourth-generation member of the original Baťa family, says that when his great-grandfather visited Kolkata in the 1920s, he saw people walking barefoot or with poorly-made shoes on the streets. That is when he envisioned serving Indian customers with quality footwear by establishing the factory in a town that later came to be known as Batanagar (near Kolkata).
The Bata Shoe Company was incorporated in India in 1931. It went on to take over the Indian shoe market which was dominated by Japanese imports at the time.
In 1973, Bata India went public and the success of the company in India is likely credited to its early entry in an expansive market such as India at a time when we were one of the most insular and protected markets in the world.
In 1990 when Indian markets started opening up to the rest of the world, Bata faced problems like labor union disputes, intense competition, and price irregularities.
With the brand's association with the sale of school shoes and the "comfort" quotient attached to its products, business remained upbeat.
Fun fact: Bata was the first to manufacture rubber and canvas shoes in India.
The company's India-specific brands include Sandak, Sparx, Scholl, Mocassino, Ambassador, Bata Comfit and Eva-lite. Also, Bata India was the first to patent the "Ballerina shoe" in the country and is said to be one of the most duplicated accessories.
Although the company posted a net loss of ₹100cr ($13.6m) in the first quarter owing to lockdown-affected sales, this clearly hasn't caused a dent in its growth trajectory.
Udayavani is now on Telegram. Click here to join our channel and stay updated with the latest news.
Top News
Related Articles More
MUST WATCH
Latest Additions